Joy in the Journey Avec Mes Amis
What I Learned on a Short Trip to Paris Avec Mes Amis




The Power of Saying YES!!!!!!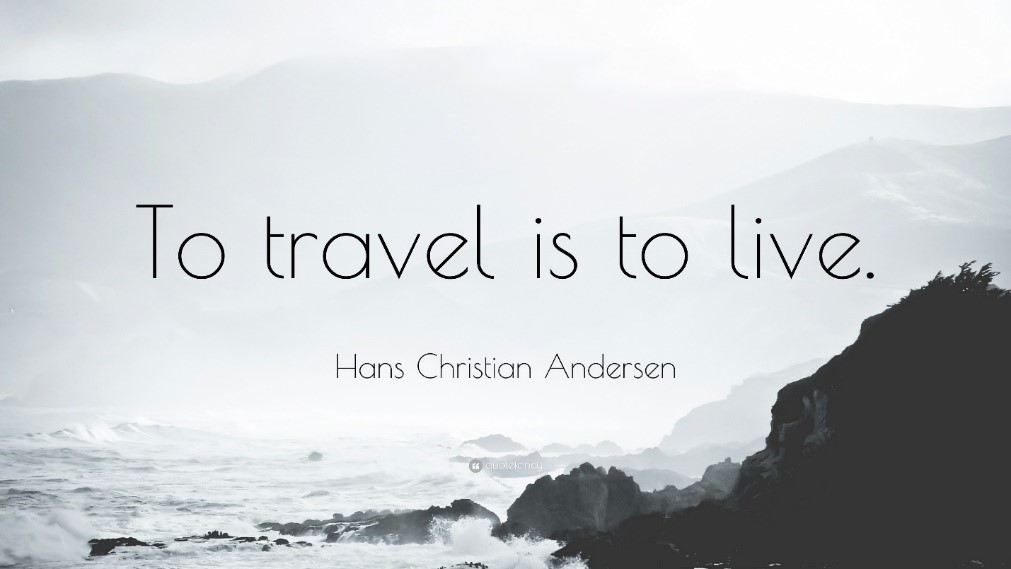 On May 31st, 2018 a group of REFRESH friends journeyed to Paris France!  The JOY that surrounded our trip was astounding.  Here we are some weeks later since our return and we are still in PARIS JOY!
Let me begin at the beginning to share the blessings and the lessons in our decision to say YES!  Saying YES to questions/opportunities and offerings that resonate with your spirit are so fulfilling.  From the moment you agree the excitement, anticipation and JOY is present.  What motivated our sudden out of nowhere experience was the 30th Anniversary of Le Diner en Blanc.  Two of us myself included had the honor and life experience of hosting 1800 guests at the Atlanta Le Diner en Blanc – October 7, 2017.  Several of our traveling crew attended that very same event.  We truly enjoyed the mystery, the planning and the absolute JOY of the event.  We still look at photos and wonder how we did it from the planning and from the attending stance.  It was truly an EPIC evening under the stars at the Mercedes Benz Stadium.
So, based on that experience, I had said that if I could get an invite, I wanted to go!  I just felt that the experience would be Electrifying.  I am not certain why I had that impression but from the first mention of the event, I was connected and truly vested in attending.  Well when we received our invitation to attend, we jumped online to be certain we could confirm our tickets.  All 6 of us confirmed our 30th Anniversary tables.  We were going to Paris!  We began the REAL planning for our trip.
We got ourselves booked into the same or nearby hotels.  We planned a very quick jammed packed itinerary for the 5 active and intriguing days in Paris.  We were so excited about all the details of getting prepared for the Le Diner en Blanc experience not to mention our being in Paris.  We had to order tables, chairs, white table setting, and our white catered picnic dinner.  We would need our white attire, to include umbrellas and rain gear.  We held a very comprehensive conference call to plan our full itinerary.  The wonderful part of the trip was that 2 of our 6 had never been to Paris.  So, the excitement they radiated rubbed off and those returning saw Paris thru the eyes of the virgins!  It was incredible, easy, exciting and very active.
So, what did we do over the five days incredibly exciting and busy days in Paris?  Here is a glimpse of our activities!
Touring, shopping, metro, living like a Parisian, French food, French stores, cafes, photographed at the Eiffel Tower, tennis gifts from French Open, all around Paris, Louvre, Montmartre, Sacre Coeur, 30th Le Diner en Blanc, the after party, and late nights in the city of love and lights. We took it all in.  A mere 60 days prior we had no plans for this POP-UP trip.  The relevant circumstance was that WE were willing to just say YES and let the details unfold. YES, we believe the universe met our anticipation and took care of ALL the details.  From our flights to hotels, meeting up from two cities, DC and Atlanta, all the details were managed with ease and grace – mind you I did not say perfection, not needed!  Yes, a few bumps, very minor one and easily recoverable.  Yes, our rooms very Paris tiny but the location near the Champs Lycée was awesome, centrally located and close to most of our adventures.  Yes, we took hefty Uber rides to places that did not work out, we had minor bumps but in the grand scheme, we were being blessed to be in a most intoxicating city PARIS!  Bumps be darn we were blessed.
So, my take away and what I want to share is what we discovered — when we met situations with love and tried our level best with the language we were met with same.  We witnessed the energy in a city that thrives on love.  Lovers were clearly visible, and the city is a city of lights, once the sun sets. The energy in the city of Paris is intoxicating energetic and we truly felt that energy which met with our own intensity for an incredible taste of Paris. We found ourselves immersed in the energy and our very own JOY was present everywhere, we laughed, we enjoyed the people, the food and the sweetness in Paris.  We also left home with the same spirit and most all of us set an intention of loving kinds and return as friends.  One special moment was after a long day and evening out, we somehow managed to join our front desk employee with his friends just across the street from our hotel.  We joined in the conversation and shared beverages and thoughts as if YES – we lived in Paris as well.  Here we were at 3 am enjoying the life of being local Parisians!  C'est magnifique!
Even when we needed our most fervent patience and kindness – one of us mustered the skills to be available to soothe the moment.  Travel in general is out of the routine and can be an opportunity to do and see things differently.
What I learned on this journey was that every time you look at someone or somewhere, you can see it differently.  One visit and one circumstance does not create the only circumstance. We have the CHOICE to see things differently and thru a new lens and filter. I learned that travel opens the doors to my heart and traveling with friends is fun and something to be enjoyed.  I just heard on the radio this week "if you really want to know someone – go on a trip with them."  We did just that, we said YES to this trip and the memories will last our lifetimes.  When we want to feel the feeling of the trip and the memories of Paris we have tons of photographs taken from the eyes of each one of us.  Each one of us saw the city thru our eyes and we resonated with those sites, sounds, and experiences that called to us personally.  I thoroughly enjoyed being back in the city with 2 friends who had never visited. I was given the chance to join in with their fresh view and see the same sites differently.  Visiting Sacre Coeur and Notre Dame was breathtaking.  We missed the wall of LOVE and now we all feel like a return visit is necessary.
In my last one day workshop, one of the Refreshers asked openly about my sharing my travel experiences as a part of ReFRESH. I was stumped at first with the question.  I responded that I would give it some consideration.  Just a mere 45 days later, I was off to Paris with 5 women who have gone to almost every ReFRESH experience.  I learned how grateful we all were to share this experience with the take away we shared in REFRESH.  By the way we never discussed ReFRESH on the trip – we only lived the ReFRESH experience as I reflect. So, in response to the initial question of sharing travel experiences with ReFRESH, I asked each of the beautiful YES Souls to share their experience and for the first time in this moment, they will ready was each had to say about their experience.  Take a moment and ready their thoughts!!!!
THOUGHTS FROM MES AMIS!
Lisa Fisher
What I learned about myself is that I love being in the company of amazing women with kind hearts and varying personalities who love food, laughter, and fun.
Having been to Paris as a teenager the first time I visited this city, I knew I would return one day.  As a 40-year-old woman on the verge of a major life change, I visited Paris again. On my recent trip, I was a 50-year-old woman I set intentions of wanted this trip to be and I was determined to uncover never seen before hidden treasures.
It was as if 3 different "Lisa's" visited the same place.
Traveling with 5 other women was not foreign but this combination was new as a travel group. What was most unique about this trip is that we were all experiencing Diner En Blanc Paris for the very first time.
The concept was simple; gather your closest friends, your favorite wine/ champagne and your most favorite culinary delights; show up and be ready to have fun.
So why travel so far to do things you can do right at home some might ask? It's simple. "Why not"…
Per my dear friend Helen Mitchell!    ❤#livingmybestlife in my most favorite city!
I laughed. I danced. I ate. I sipped at outdoor cafes…..I explored tiny side streets with fabulous boutiques…..visited soap shops, supermarkets & flower shops…
I made new friends and connected with old. I slept very little. I had great conversations, many late nights & early mornings. I left no stone unturned in this wonderful city and I can't wait to return
Au revoir?? …jusqu'à la prochaine fois!    This picture captures it all!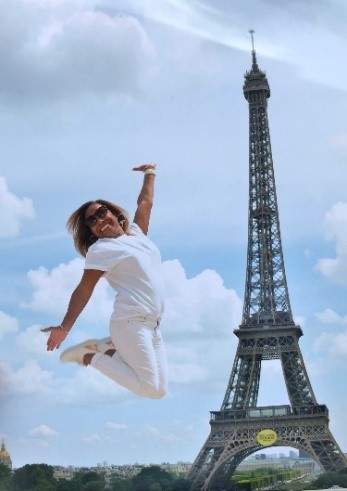 Carol Gibson
Paris did not disappoint me.  It moved me.  It grooved me.  And it soothed me.
Paris is an enchanted place that had been on my bucket list for many years.  When presented with the opportunity to attend the 30th anniversary of Le Dîner en Blanc de Paris, I was all in!!  There were naysayers who tried to ruin my trip before it began.  They told me the city was old.  I found it to be historic and charming.  They told me the people were rude.  I found them to be helpful and friendly.  They told me the food lacked taste.  I found it to be scrumptious and appetizing.  They told me the weather was rainy.  I found it to be dry and warm.  Paris was everything I could have imagined and more.  L'architecture.  Les gens.  Musée du Louvre.  Tour Eiffel.  La Seine.   L'Arc de Triopmphe de l'Etoile.  Notre-Dame de Paris.  La Basilique du Sacré Coeur Montmartre.  Place du Trocadero.  Le Dîner en Blanc de Paris.  I left…a piece of my heart…a sliver of my soul…a fragment of my being…in Paris.  Check this one off my bucket list.  Paris owes me nothing…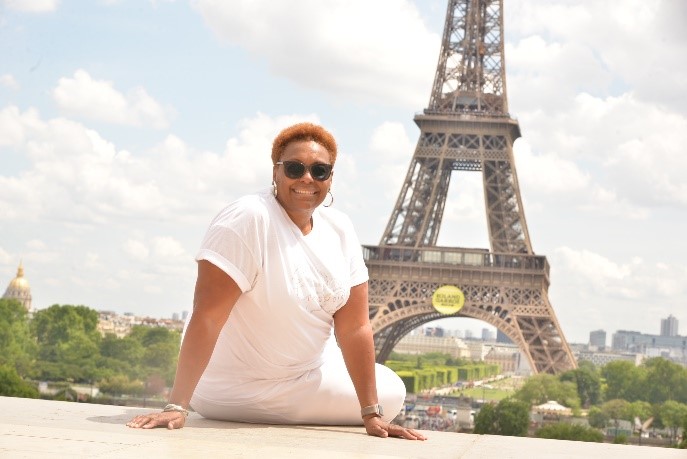 Brenda Silvils
This Paris trip provided incredible adventures, wonderful people who were a laugh a minute, and a longing to return.
My Paris experiences have given me unforgettable memories. I fell in love with the sights and sounds of Paris on my 1st trip many years ago. It was very exciting to dine in the Eiffel Tower, take the River Seine Dinner Cruise, visit the Lourve, Orsay museum and the Cathedrale Notre Dame, experience the party scene, and dine in the wonderful bistros. On this 2nd visit I was able to see different parts of the city, another side of the Eiffel Tower, hang out with the locals at various bistros in different neighborhoods, go shopping, survive the "wild" traffic around the "Arc de Triomphe", enjoy the party scene, and attend the epic "Diner En Blanc" which was amazing!  My message to Paris is to "stay as beautiful and free as you are Paris". Je t'aime. Au revoir.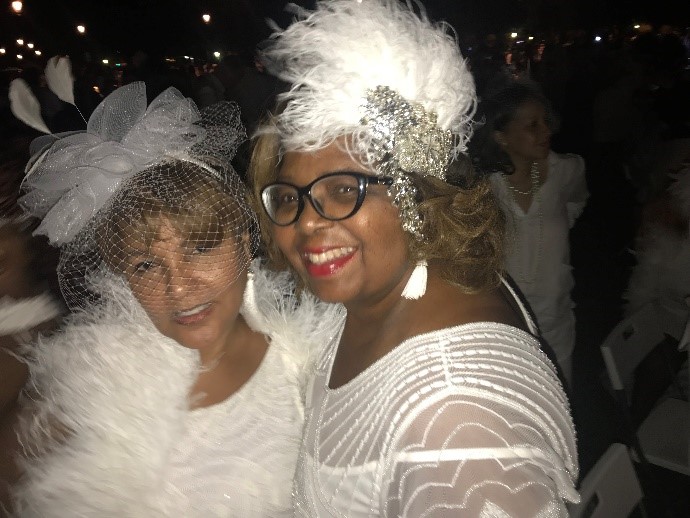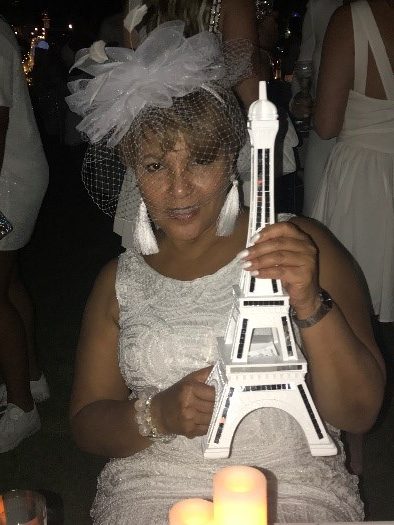 Kim White
The universe wants me to remember how being there made me feel and deepens my commitment to maintaining that mindset. 
My Paris adventure was everything and more than I imagined.  It began with my vision board when I added "Adventure" to my ever-growing list of focus words that includes Love, Trust, Joy, Yes, Gratitude and Romance.  I said yes to this trip. I trusted and set my intention to have a grand adventure. Everything about the trip, from planning, arriving and returning home, was such fun and brought me eminence joy. I loved every minute because I let go of the need to have all the details arranged. I decided on my top three things I wanted to do, see and experience while in Paris. I did those things. I embraced the city, it's people and culture with all my heart and soul. I was committed to speaking French as I could with every person I encountered with a smile on my face and my phrase book in hand. Each Parisian was very kind and helpful as a result. I had wonderful conversations, choppy and sometimes challenging, with Uber drivers who began to act like tour guides sharing what they could about their beloved city during the ride. I still get a tickle, even now, about how funny I must have been to them flipping pages. It was such fun!  Riding around the L'Arc de Triomphe was like being at a bumper car race with no accidents!  Next time I'm going to rent a car or motorcycle to drive around it myself – what a rush!  The food was INCREDIBLE, and I love good food…I was in heaven on earth!  I loved the pace of life there. I loved the building architecture, the blue/grey skies and the gardens. The Louvre, Notre Dame, Sacre Coeur and the Eiffel Tower were so incredibly beautiful. I remember sitting at cafes just watching people, their fashion and families walking or riding bikes or the angles of the streets, while sipping wine and eating lunch and feeling so relaxed and unhurried. Paris was like a sensory explosion and I experienced all of them. Joy and gratitude is how I feel reminiscing on my Paris experience with my friends. Paris has become a part of me. In the charcuterie trays, I now make regularly for me and my husband to slow us down and enjoy the food, wine and each other. I see symbols of Paris everywhere and this makes me smile.  And, there comes the romance of it all, the feeling of love and excitement thoughts of my experience brings to my heart.  I will return one day with my husband to experience the City of Love & Light together. Oh, la la!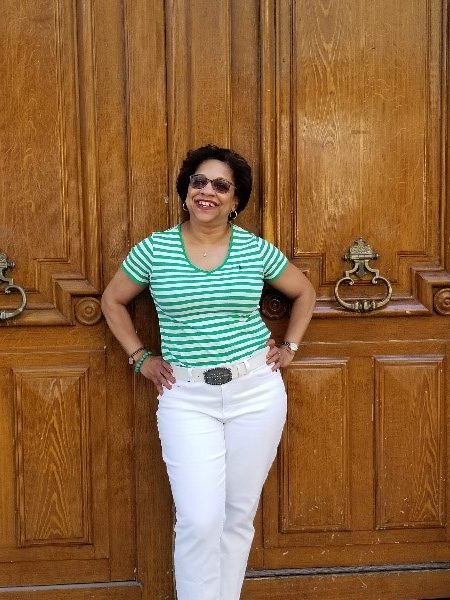 Schnell Hart
I had the time of my life with both my new and old friends. 
Le Diner En Blanc's 30th celebration in Paris did not disappoint and I along with my dearest friends were there to take in the magical experience. Dressed in elegant white, we gathered in front of the Les Invalides Monument with thousands of others to participate in the "World's Largest All White Pop-up Dinner Party". What sets this event apart from any other festivity or gathering is that it truly brings people together. I danced with strangers; I dined with a mother and son from New Orleans; I shared a few laughs and a bottle of champagne with a young Frenchman; I had a long conversation about politics with a millennial from Philadelphia, and I saw friends I hadn't seen in years.  No one picture can quite capture the experience, so I will share the one that means the most to me. Mes amis et moi d'Atlanta!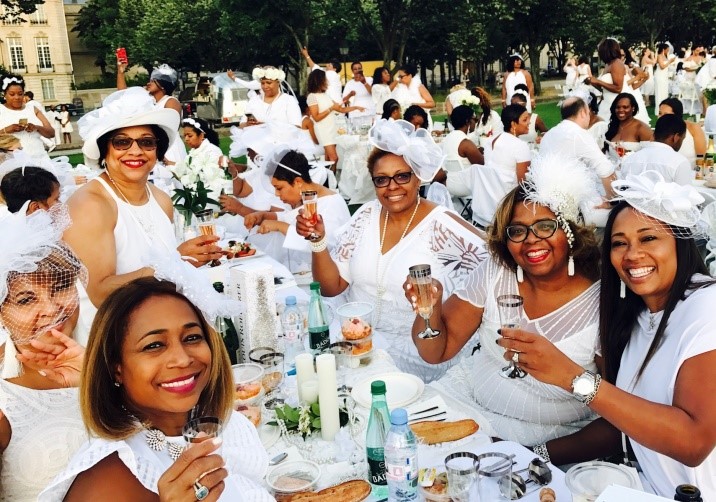 CONCLUSION 
I can't conclude without sharing one of the intentions set by one traveling, it was to travel safely with 5 friends and to return with 5 friends.  I can report we indeed realized that loving intention.  Our Paris experience will connect us for life. Tons of lessons and many blessings.  Stay tuned! C'est la vie!  Je t'aime mes amis!
Where are you traveling? It is not the place it is the intention and the heart! Until next time!  See YOUR World!   Say YES when you can!
Helen Mitchell, MA, CMP
Joy Expert, ReFRESH Founder and Life Coach